Corporate Commitment, Corporate Philosophy, "Heisei no Chomoku"
The KOKUBU Group has earnest looked at our customers – manufacturers, retailers and consumers – from the perspective of a "wholesaler", the core of distribution. We wholesalers, between manufacturers and retailers, have built the optimal distribution scheme to create added value by looking over the entire supply chain, connecting manufacturers with retailers and cooperating and collaborating with them both.
We will continue to cherish our corporate commitment – trust – and build a bountiful future for the next 100 years.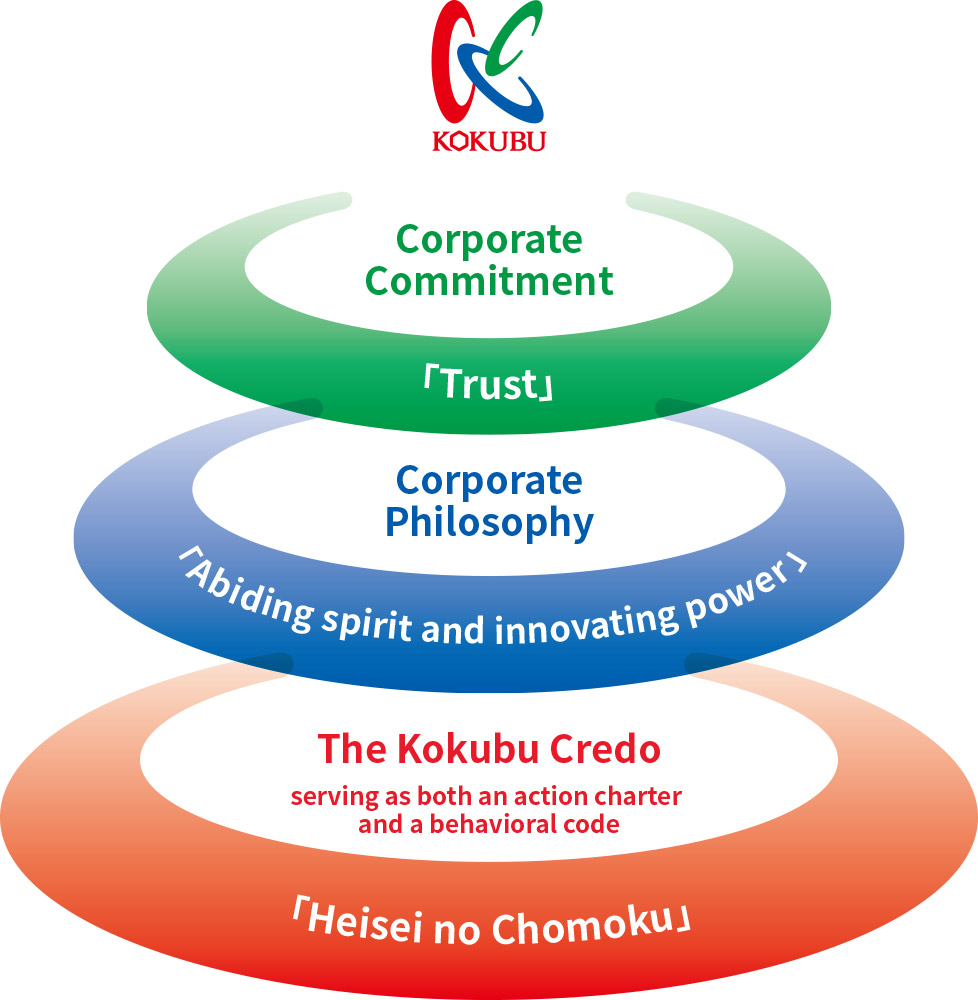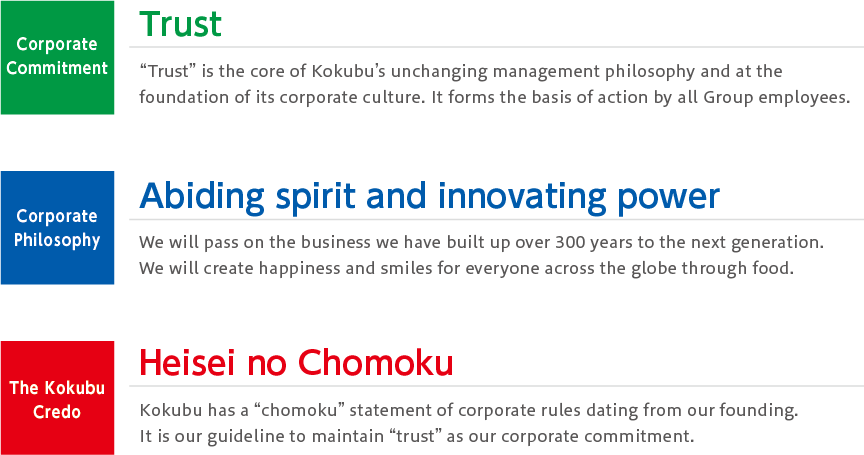 Heisei no Chomoku